Take a tour of the exhibition "PLACE X ZARYADYE"
Two free tours of the Nizhny Novgorod street art exhibition in the Northern Underpass will be held on August 20 and 21.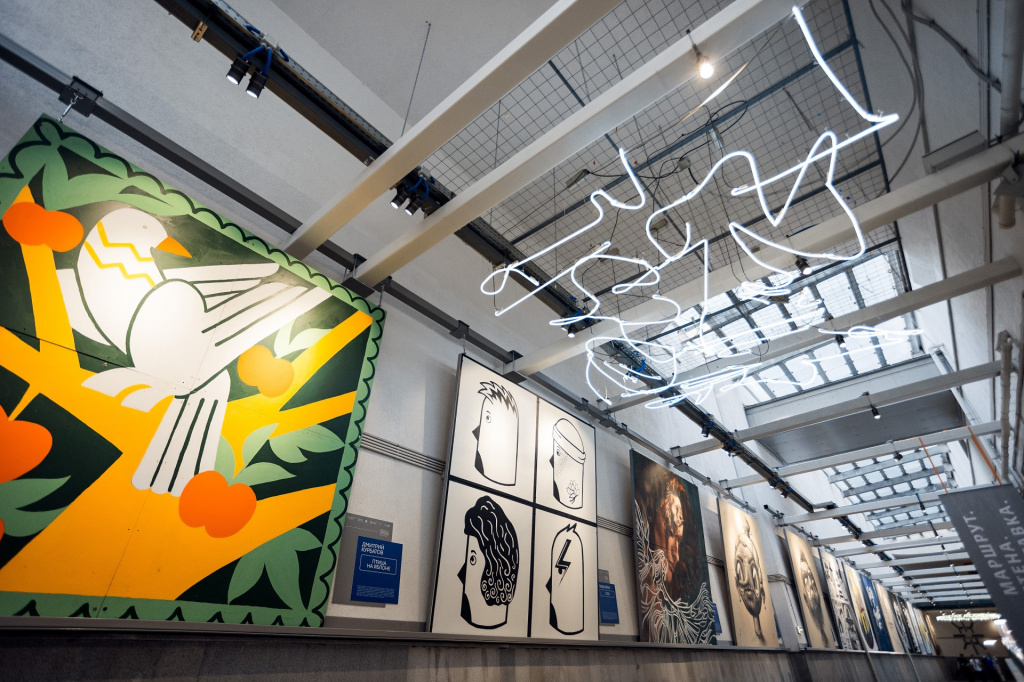 You will see 28 works representing a variety of styles of street culture in Nizhny Novgorod, learn their history and understand how regional artists rethink the urban environment and create new objects of street art.
This is the first time such a broad representation of contemporary regional artists takes place at Zaryadye Park: the exhibition
"PLACE X ZARYADYE"
includes works by Lena Lisitsa, Stas Gromov, Blue Pencil, Gleb Kovalko, Vanya Kseor, Dmitry Oseck, Ilya Barabin, Kostya Kabanov TTT, Dmitry Kurbatov, Mera, Nikita Etogde, Sema Bomse, Ilya Atom Bomse, Markinality Bomse, Anton 3128, Lida Birdly, Maxim Trulov and Ksyusha Lastochka (Your mum's knight), Ivan Seriy (Your mum's knight), Nikita Nomerz, Ivan Belov, Polina Strizh. The exhibition is held within the framework of the Days of Culture of Nizhny Novgorod in Moscow for its 800th anniversary.
On the tour you will learn how street art appeared in Russia and how it began; why graffiti is street art, but street art is not only graffiti; what topics are raised by contemporary street artists in their works; how street art achieved recognition in Russia and is it always illegal.
We will also tell you about an unusual place where the exhibition takes place, the Northern Tunnel: how the former technical aisle at –1 level of the park was transformed into a modern exhibition space thanks to the adaptive reuse concept.
Tours will take place on August 20 at 18:00 and on August 21 at 16:00.
The meeting place of the group is the hall of Media Center. Age 12+.
Participation is free, but registration is required:
https://zaryadyepark.timepad.ru/event/1742177/
We remind you that when visiting the pavilions, you must use a protective mask and maintain social distance. In the presence of fever heat or symptoms of respiratory diseases, visiting the park's facilities is not allowed. Detailed temporary rules for visitors can be found
here
(in Russian).